Hello!
I have a problem with a completely unstable drone during Loiter mode. I'm flying a large ZD850 7kg hexacopter with 15 "propellers. The problem occurred after the Autotune was write new parameters, especially the Yaw axis. I used Large Vechicle MagCal for compass calibration. When I switch to Loiter mode, the drone is flying somewhere.
Replacing the 16" propeller only made matters worse. I miraculously landed in Althold mode.
Default PID values: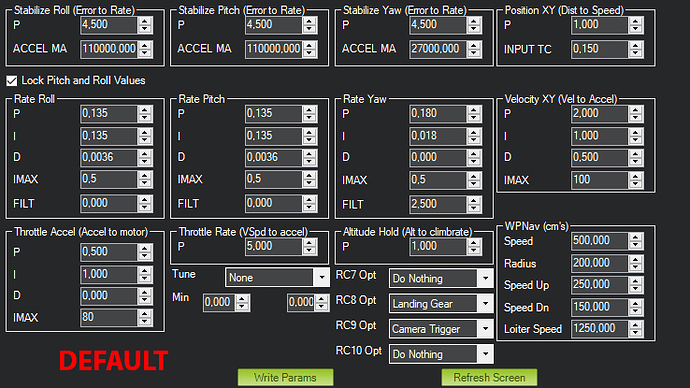 Autotune PID values: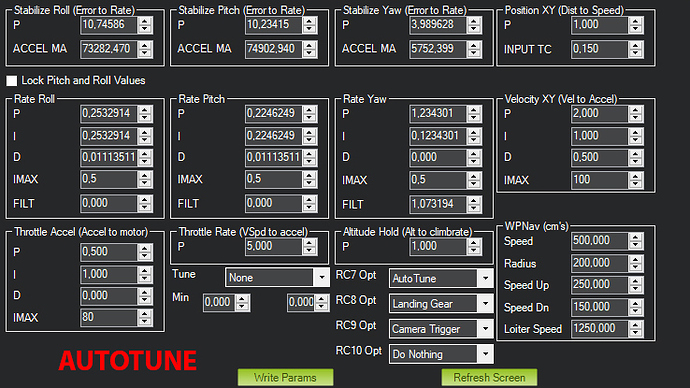 Here are the logs from Pixhawk 4:
https://drive.google.com/drive/folders/1FnN4aQeRWNzKoUdnOj0Jir8nOKp55RmL?usp=sharing
Thanks!