Hello Dev Team
I have to PID-Tune a new 10kg heavy quadcopter. I think i will get better results with manual PID tuning, as I did on a lighter frame last time.
If I go for a 10kg quad, can I start with the standard pids of ardu copter 3.4.6?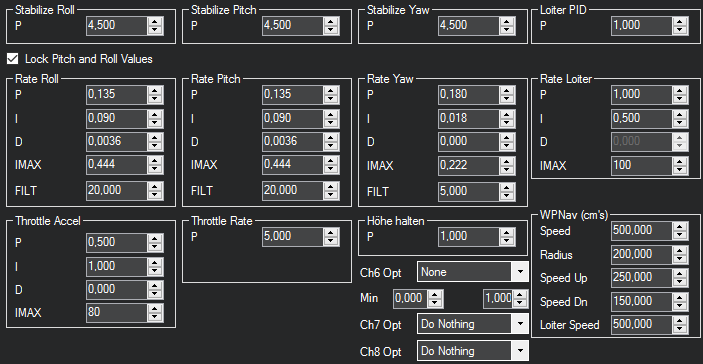 Or should i lower the values first?
Does anyone have recent experience with doing the same on a heavier quad recently?
Best wishes, Severin