I have a quadcopter "Tyro129" with "MATEK-F405" board and in this post -On a low-cost/mid range FPV Arducopter , there is a list of parameters that I need to define, but I have two problems:
In this list, some parameters have value higher than I can enter, for example: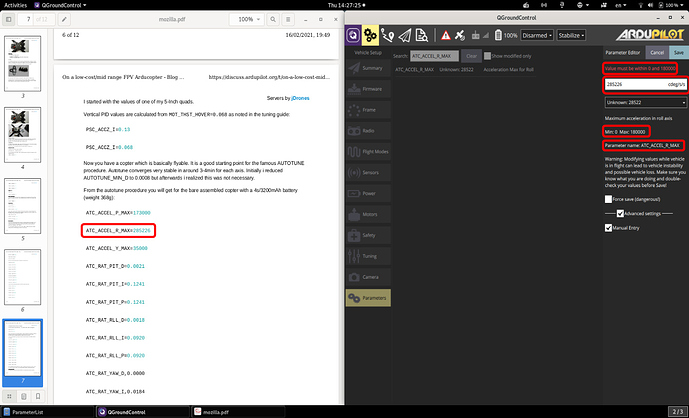 The names of some of the parameters in my firmware version are slightly different from those that appear in the list, for example: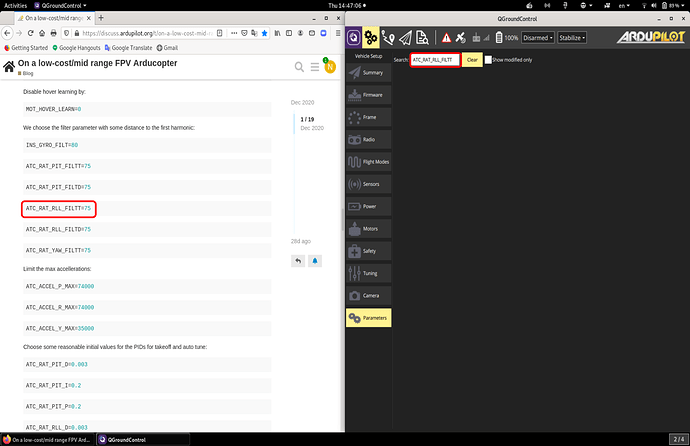 When I tried to guess the real name of the parameter - I got something similar, but I'm afraid that it is a different parameter, for example: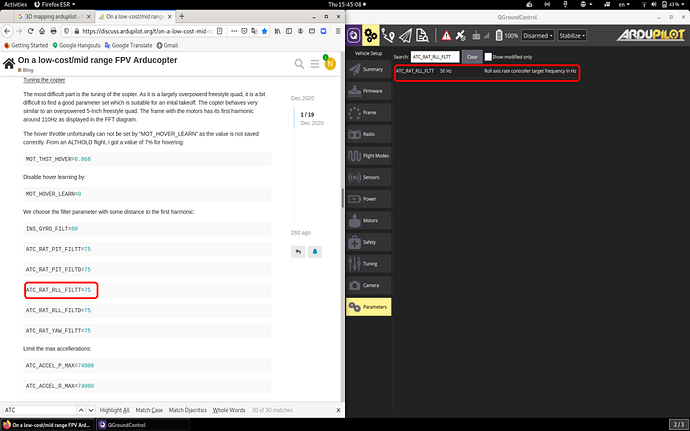 Are those changes in the names and ranges of those parameters due to version upgrade?.. I doubt it, because I took exactly the version that the author of the post has mentioned (4.0.0), and also two other versions (4.0.5 and 4.0.2).
Or maybe there is another reason?.. And how should I convert those parameters values to fit into the ranges in my current firmware?
Thank you in advance.