Hi,
I changed props to 16" direct mount and was doing basic flight tests. Loiter works, throttle works, pitch and roll also work as expected, but yaw results in loss of control and crash.
Log file:
Here is what the ErrRP and ErrYaw look like: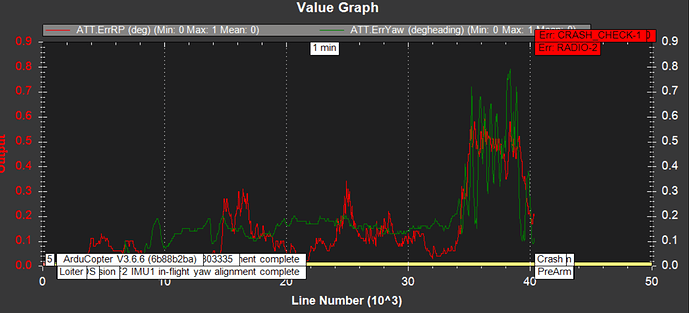 What would be a safe way to try to diagnose and correct this (mis)behaviour? I do not have a large open space anywhere nearby. Hills, forest, sea, is what I have and using trees or nearby houses to stop an out of control drone is scary.