I wanted to open a new topic to announce that I am beginning to work with AC3.4 for TradHeli finally. I am reviewing the code, and will be posting my findings and updates here. As you may or may not be aware, I had to stop doing development work on the software last spring as I was mainly busy developing a new commercial UAV helicopter which is using Ardupilot, the Procyon 800E.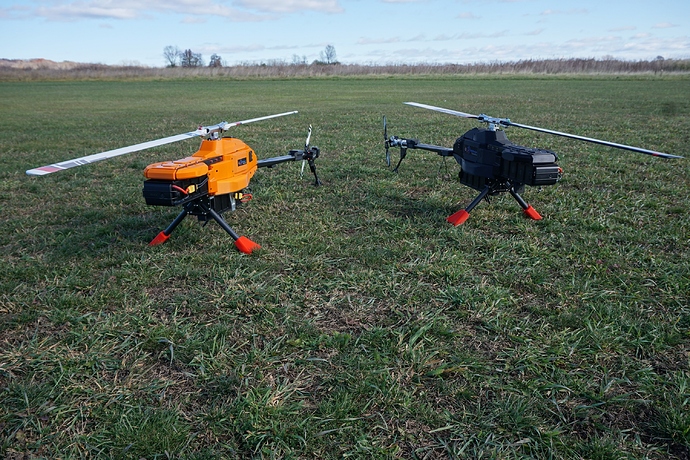 This is mostly done now and going into limited volume production. This system is still using AC3.3, but the time has come to start preparing to move to AC3.4, and with that, I'm conducting a fairly thorough review of the helicopter code. In this thread, I will bring up any important findings. And we can talk about fixes, I'll give links to my patches, etc.
Also connected with this, I'm announcing that I am installing a PixRacer onto a Blade 250CFX RTF helicopter. This will be my main "hacking" machine, and I will also offer it for sale to Procyon customers as a "trainer". I will also be open sourcing the system so that anybody who wants an RTF system to play with Ardupilot for Heli can build their own. I will open a new thread just for this shortly, so please don't post questions about it here.
So far, due to this work, I want to state that I have found a bug in the Direct-Drive Fixed Pitch tail control code. Basically, you can't assign it to an output on the Pixracer, and also the math for the control output is completely wrong. I don't advise using this right now. I'm working on a patch for it now. I've also added a new feature for trailing edge pitch control required for the 250CFX or any heli that has trailing edge pitch links.