Hello,
I am planning to use a ardupilot VTOL for deep sea operations in the South Pacific while on a ship. I am currently programming a plugin for this purpose, so I turned on SITL, but have come across some issues: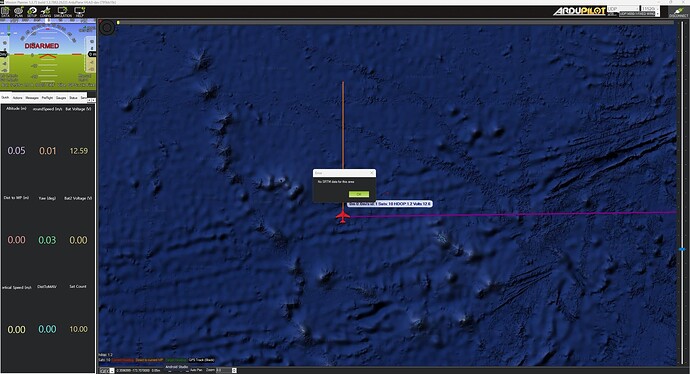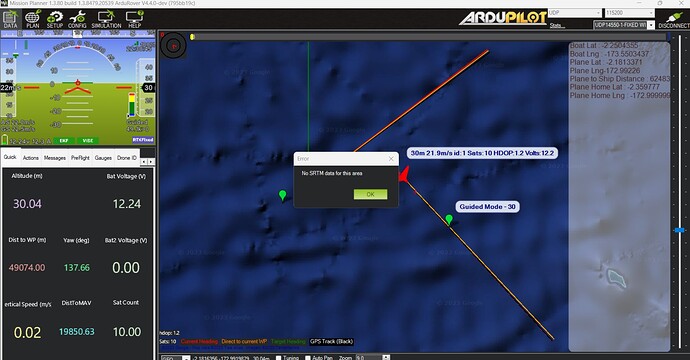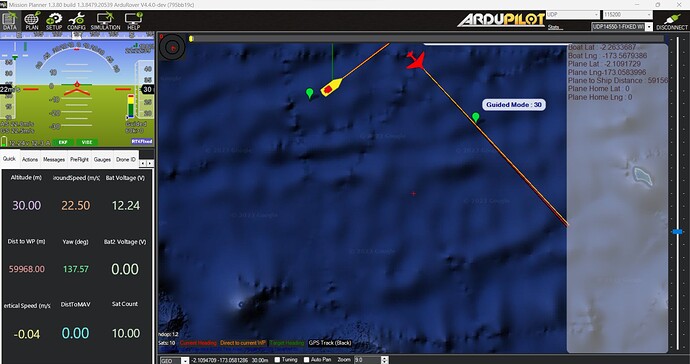 When I click "set home here" on the right-click menu, a message screen appears with the text "No SRTM data for this area". This is happening on versions 1.3.75 and 1.3.80 of the mission planner.
but, with programming method(with plugin), home point was updated well without error message.
As the ship's position is constantly moving, the home point should be able to update on the mission planner while operating in the South Pacific deep sea.