My copter has been exhibiting a weird behavior in the last few days: when I try to yaw the copter CCW, most of the time it just doesn't respond.
The copter is well balanced (center of gravity at the same location as center of thrust) so I'm puzzled…
The copter is able to yaw CW without any problem.
When I pull the logs, motors 3 and 4 are working really hard (about 1800pwm) while motors 1 and 2 are just spinning at about 1500.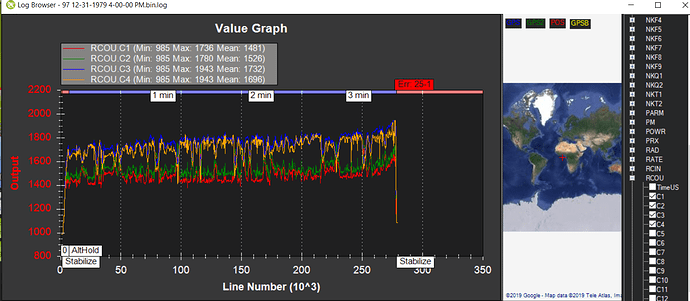 See how Yaw and DesYaw don't answer to full left yaw stick (RC4 is translated by -1500 on the graph for easier visualization):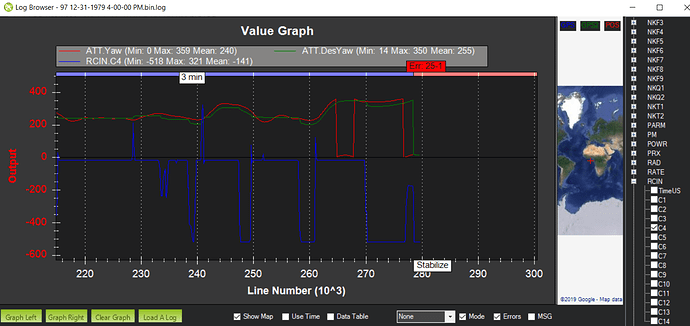 Any idea what's causing that and how to diagnose (short of resoldering new motors)? Motor issue? ESC issue?
Here is the log: