Ok… So here I go down the autonomous drone rabbit hole!



So I dabble lightly in rc (dji drone, micro helli, traxxis car/truck) and thought it a great idea to build an autonomous boat lol…
Oh boy this isn't going to be easy or cheap… But I'm already invested in some hardware and a platform so I'm in till the end lol.
So ardupilot boat based on a bait boat something like this.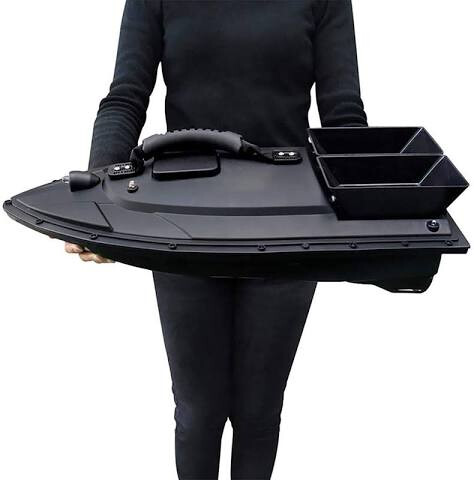 I have a frsky qx7 access with a r9m and I also have tbs crossfire… Pixhawk clone with 433mhz telemetry and m8n gps and 5.8Ghz fpv transmitter and receiver.
The goal is to do some fpv stuff, I have a cabin on a lake and thought that would be cool, and also do some autonomous stuff that might be out of range for telemetry ( back side of an island in front of my cabin or not in line of sight. Eventually add a Companion computer to do some photography/video on autonomous missions.
So as you can imagine I've spent a lot of time reading about how to do this… It's been really hard lol… Telemetry and fpv, FC's and tx's, and complicated interfaces along with so many protocols that my head hurts! … It's a ton of stuff but I'm starting to get it lmao…
So a couple of questions that I haven't been able to answer…
#1 I'm going to have 4 different radios on my drone… 5.8Ghz, 433mhz, GPS, and my transmitter at 900mhz or something…
Am I setting myself up to have issues with interference? I'm just worried I'm going to have alot of antennas lol
#2 I'm going to have a ground station… A windows laptop. I know I can get telemetry to my frsky transmitter but can my transmitter pass that on to mission Planner? There isn't alot of information and some reading that says maybe (old threads)
#3. I have 433mhz telemetry radios but I don't think there going to be enough for the range I'd like (as far as I can get lol) I've searched… But can't figure out…if I go with the rfd900x radio's are they going to interfere with my rc transmitter?
#4. I understand the limitations of my fc… I'm going to get my feet wet with it and see where it goes but I fear it won't be enough or too buggy… Maybe it'll be fine… But if I need to upgrade what else is good? I know I can go with the cube but is there anything else someone can recommend? The cube is a little overkill isn't it?
I appreciate any input… And at some point I might have some more questions…yeah I will



.