Started playing with DJI V2 Goggles (Release 1.00.0606 both the Goggles and the air unit) and make it work with PixHawk 1 (2.4.8).
I am not interested in using WTFOS at this point.
I am getting the OSD data inside the Goggles but just curious what level of control I have as far as adjusting OSD data layout? how about font color change? white color is hard to see.
As per Ardu pilot documentation, the screen should look something like this: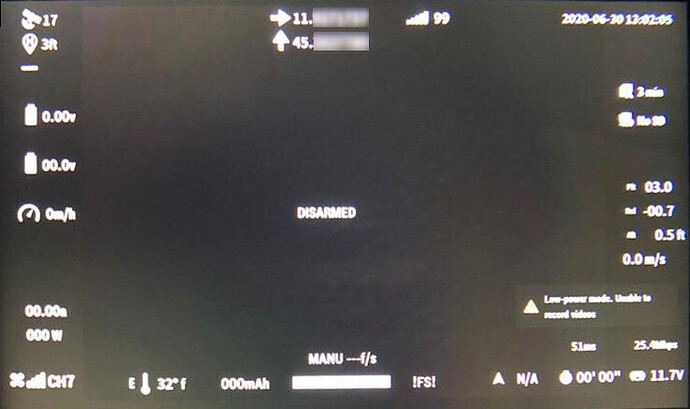 But I am seeing completely different layout and data inside my Goggles. There is also an over lap of OSD data on the upper left hand corner.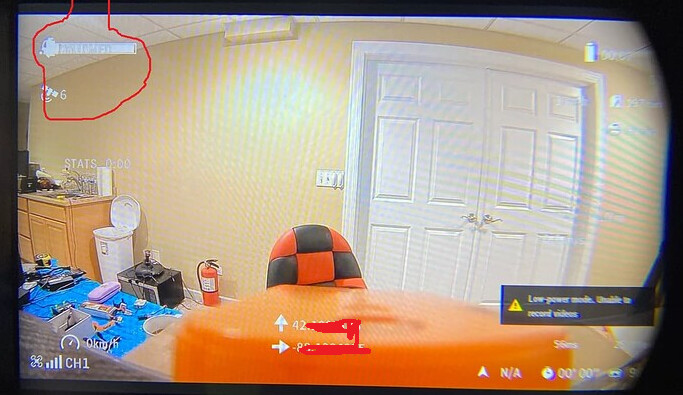 Any ideas why there is difference in layout? Can it be adjusted?
All the OSDn_XXXXX parameters are set at default.
Extract from Documentation:
Each OSD panel item uses a set of three variables to be set:
OSDn_<ITEM>_EN - activates the respective panel item on screen "n" when set to 1.
OSDn_<ITEM>_X and OSDn_<ITEM>_Y set the horizontal and vertical position of the item, starting with X = 0 and Y = 0 in the upper left corner of your screen.
Question: The values of X and Y represent what on the screen (i.e. Pixels?). How the screen is divided by pixel or ?