Continuing MP tracker problems…
Testing in SITL on a different circuit:
CRUISE_SPEED=5 (too fast; waypoints missed)
CRUISE_SPEED=2

Twice per lap AZtoMAV/ELtoMAV go to zero and back to normal, moreless in front and near tracker location: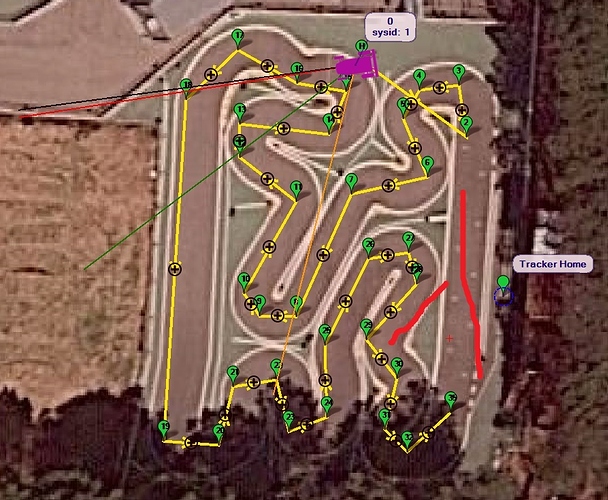 When that happens, the camera starts to be moved away, and the Pololu servo measurements show arrows and dots separated (thanks to the speed/acceleration servo limitations), that try to converge: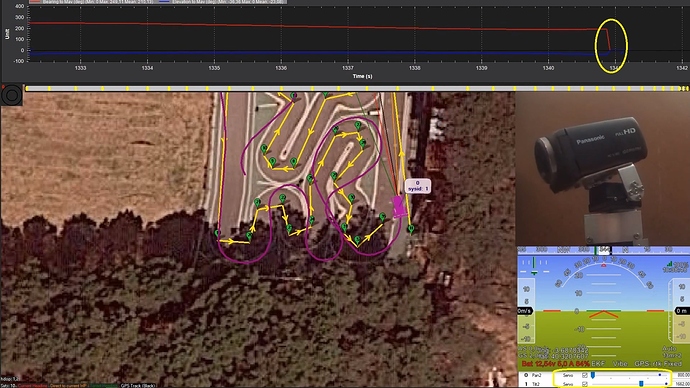 BTW1, on above simulations MissionPlanner.MainV2.comPort.MAV.cs.TrackerLocation.Alt is set with a script (4m above rover). I yet don't see how to modify it on MP.
BTW2, it would be desirable to have servo outputs right after GPS lock.
MP build 1.3.7833.26333.