Hi,
I'm testing a quad and I have some issues with motor balance:
Test: Motor Balance = FAIL - Motor channel averages = [1422, 1418, 1610, 1657]
Average motor output = 1526
Difference between min and max motor averages = 239
RCOU C1 and C2 are pretty similar and C3 and C4 too. But there is a difference between C1/C2 and C3/C4.
Motor 3 and 4 are hotter than 1 and 2.
I tried to calibrate ESC but the problem continues. Props are balanced and CoG it's ok.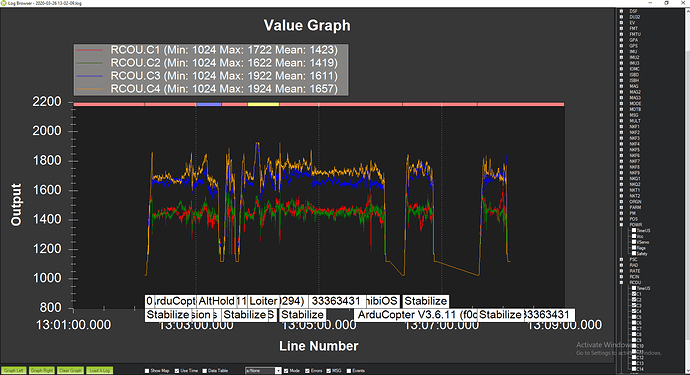 Thanks in advance.