Hi!
I was trying the first flight of one of my new builded drone.
I have set some PID for the model, some manual twiching from another similar drone I have build with the same specs before.
So I was seeing the drone, 15 meter high, and I saw the motor 1 was very very slow… not stoped, just very slow. The drone doesnt lose control, but I felt on the remote the drone was less responsive.
So I tought, if the motor 1 was almost dead, the ESC or some elctronics could have some problems, and on the telemetry Log I will see a very high signal on motor 1 from the FC, and a low signal for the motor number 2.
But this is what I get, I got the opposite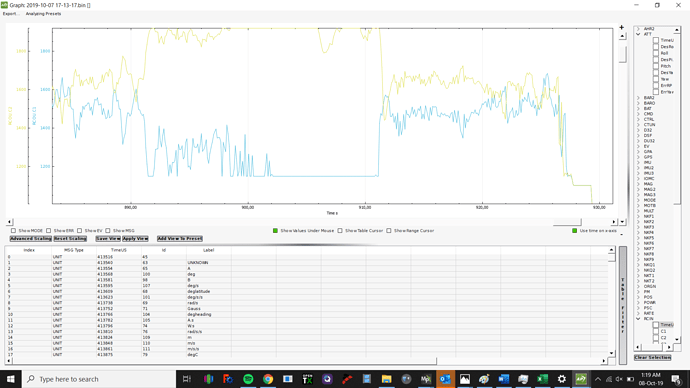 So i understand from the graph the FC sent the signal to Motor1 to be that slow to that point. Em I right? So no electronics or hardware problem I think.
meanwhile I was flying, I put the tune graph from MP to check the vibrations, the Vibe window, and the EKF barrs to check the flight. The numbers were ok over all the flight.
This is the Vibe numbers.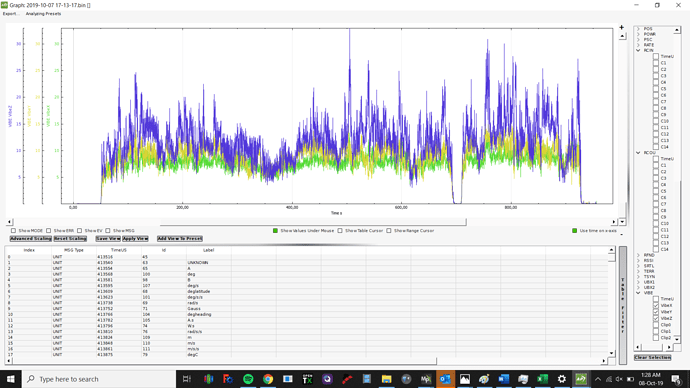 I think its a normal chart.
BUT, the cliping of the number 2 was awful: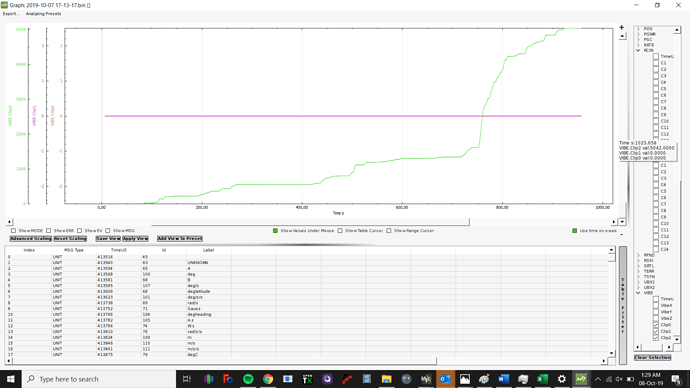 I understand the cliping is related with the vibrations on the first chart, or im wrong? And i think my vibrations are no to high to have that kind of cliping.
So, that cliping can be related with the motor problem? Bad PID can result in high cliping?
Here is the Log
http://robomotic.dyndns.org:16211/archivos/logs/motorIssue.bin
I did 5 flight, and 3 of them were OK, no motor problem. Here is a log from a normal flight
http://robomotic.dyndns.org:16211/archivos/logs/goodFlight.bin
I will appreciate all your comments and help!
Im using Pixhawk 2.1 BlackCube, 3.6.11FW, Here GPS
Thanks!