When connecting the drone to MP the parameter loading process gets stuck at the end with the parameter "STAT_RUNTIME". This occurs with both the direct USB connection and the wireless telemetry connection. And, with both MP (1.3.70) and QGC (3.5.6).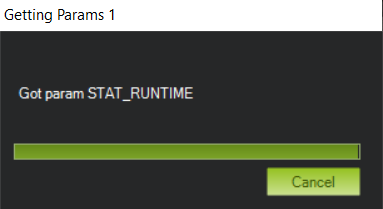 I have tested this problem with two different quadcopters, one fitted with a Pixhawk1 and running AC 3.6.6 Nuttx and the other fitted with CubeBlack running AC 3.6.12 ChibiOs. The problem behaves in the same way in both cases.
I have noticed that if I flash any new firmware in the autopilot the problem disappears, but when loading a parameter list from a file the issue returns.
Any idea why this happens and how to solve it?