Hello,
I'd like to create something similar to this rover, a perfect test hardware to try new software functions and sensors with enough room for various payloads. I hope it can be useful for anyone looking for a diy mid-sized rover at a reasonable price (whereas commercial solutions this size are usually sold for over $1k).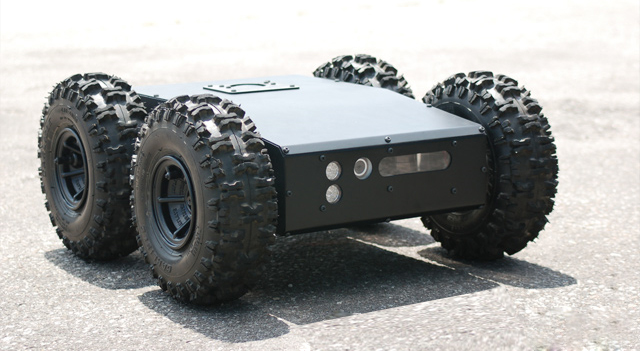 Another source of inspiration is the robot on this video (building process part1 and part2).
This robot uses a welded steel frame measuring 34x81cm with ø40cm wheels and 2x 500W motors. It is quite heavy and needs to be loaded on a truck.
My own version would use the same geometry, similar structure but much lighter, with an aluminium frame, easily transportable by a person.
I'm using 120W 12V DC motors and ø25cm loading cart wheels; running numbers the frame dimension should be 21x50cm. Wheels are paired via a chain and then to the motor, one motor per side (a 4WD setup with two motors), with skid steering.
Do you think it can work? Any suggestions?
Thank you
Wheel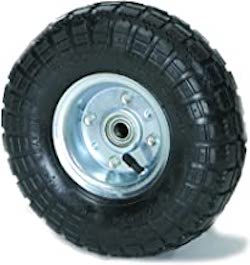 Motor


Rover upgrade (suspensions)