Hi I'm fairly new to quadcopter and I wanted to check somehow the plot of current vs time for my drone. I'm using the following setup:
i was following the guide on how to setup the battery monitor:
https://ardupilot.org/copter/docs/common-power-module-configuration-in-mission-planner.html
but every time i enter a new battery voltage it always reset to zero. I've tried to reset pixhawk (by removing all power and also pressing disconnect) after entering the measured voltage but still it resets to zero.
I can't find a button to "write params" on the battery monitor: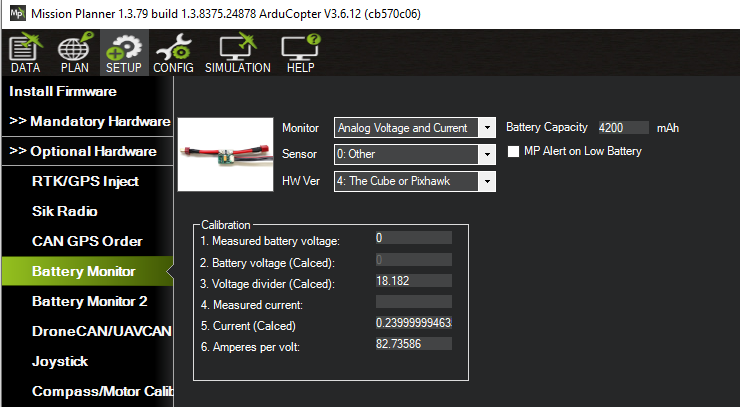 Does anyone know why?