I'm using a US-D1 as my rangefinder, and there is massive amounts of what i think is noise in the system. When switched to break mode, the vehicle holds altitude fine. when vehicle is above rngfnd_max_cm, it holds altitude fine. While using the rangefinder, the vehicle bobs up and down erratically in a range of about a meter. I'm flying over a grass field and the radar clears all landing gear within its FOV of 43 deg.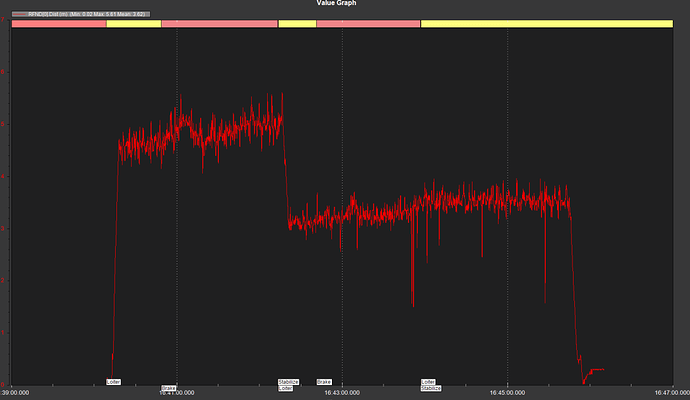 I tried changing the rngfnd_filt parameter from 0.5 to 5hz, it changes nothing. Is this parameter not supposed to smooth out the rangefinder signal? CTUN.Salt follows rangefinder exactly.
The top is 5hz signal, bottom is .5hz. separate flights as i rebooted in between, but They're both synced to 20s.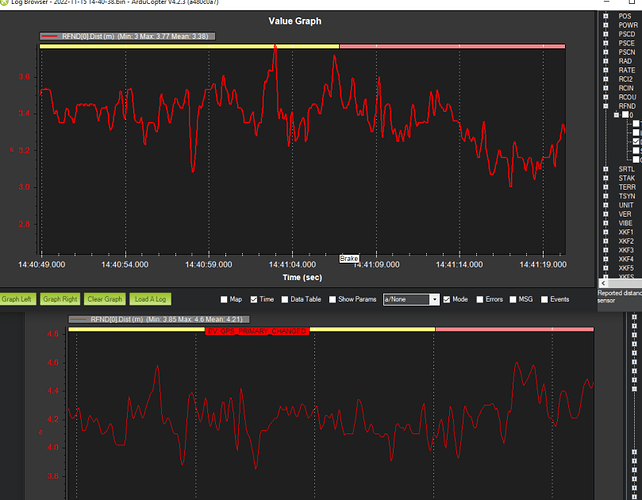 I'd love any help, especially with why rngfnd_filt is not smoothing the rangefinder signal (if thats what the parameter is supposed to do). Thank you.