Hi, i flew a HEXAROTOR with copter 3.6.0 today, and all seems good in the beginning. But when i give a roll control with mode loiter, sometimes the copter rise and i can not throttle down it, and the copter have very week response to throttle down command. i doubt it is the vibration cause the problem, but not sure about this.
the ctun.alt - baro.alt - imu.accz data as follow:


the ctun.dalt - ctun.alt - rcin.c3 as follow: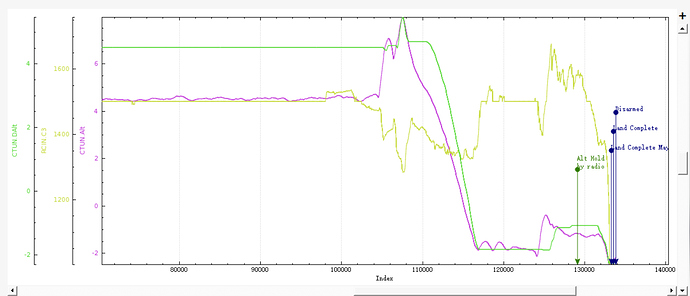 the vibration as follow:


here is my fly log: fly_log.bin
someone can give me some clue, thanks.