As part of a larger project to create tiny indoor rovers, I've designed a Raspberry Pi HAT to interface with a Kakute F4 (non AIO version).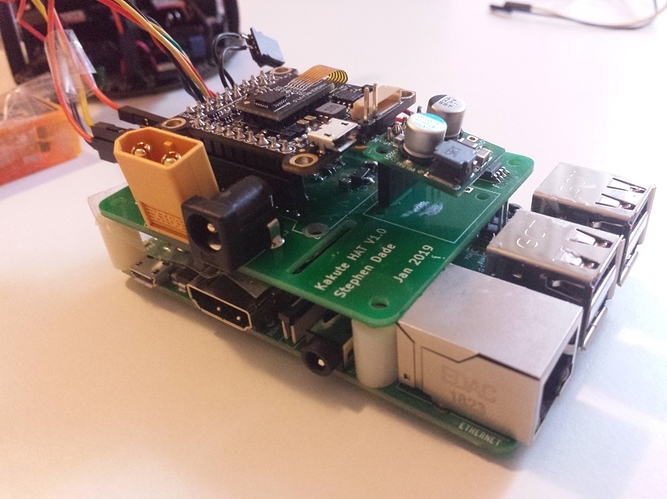 It contains:
JST-GH connectors for GPS and RC
4 motor outputs
UART telemetry connection between the Kakute and Pi
DC Jack for powersupply for both Kakute and Pi
Full 2.5A power supply for Pi
Cutout for Pi camera cable
Current sensing
Managed power on/off switch for the Pi, so the Pi will cleanly shut itself down before cutting power (no more corrupted SD cards!)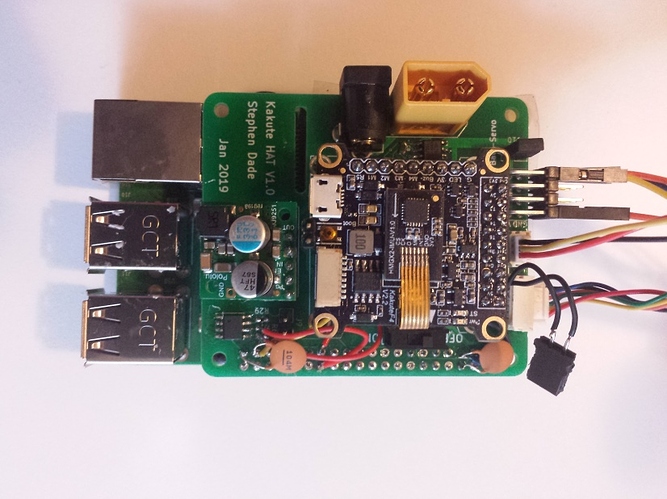 The next stage is to tidy up all the wiring mods in V1 of the carrier board and clean up the design a little.