Hi guys,
I hope you are doing well.
I am flying and tuning a new H frame quadcopter - big one with 32 props.
When doing manual tune in AltHold, I figured out some strange behaviours. The drone did yawing without my input in the yaw channel. When analysing log, I realize there was some "noisy" or "abnormal" mangetic intensity in x and y axis. Right after the magnetic changed, the yaw rate changed, so I had to correct it by yaw stick (my input)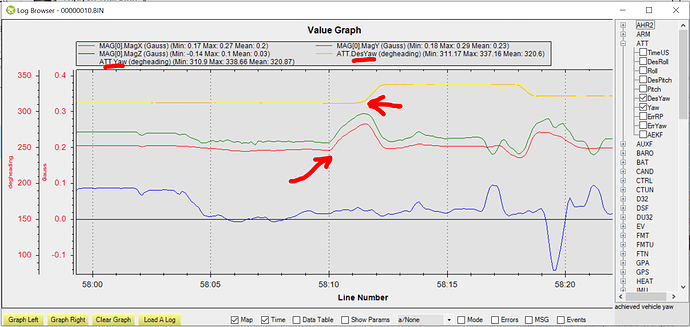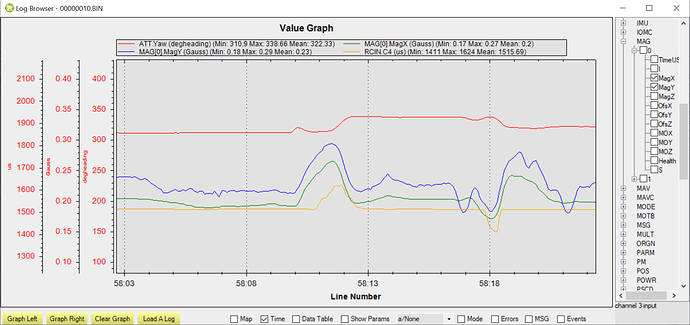 According to this discussion, the compass input may be used for correcting the gyro drift Does Alt Hold require a compass? - #6 by Rob_Lefebvre
Is it the case for my situation?
If this is not the reason, how can I minize this yaw-auto-rotating problem in the AltHold mode?
This is the log in case you need to do additional analysing: https://drive.google.com/file/d/1YHCh7_DiTQccqknALtl7TLHwANnjtdaH/view?usp=sharing
Thanks,
Vu.