Had a first successful flight with ArduPlane a few weeks ago, and attempting to figure out if my plane is a bit nose heavy.
It seems to me that Pitch is lagging behind DesPitch according to the graph from the logs, but not sure if the amount of lag is normal.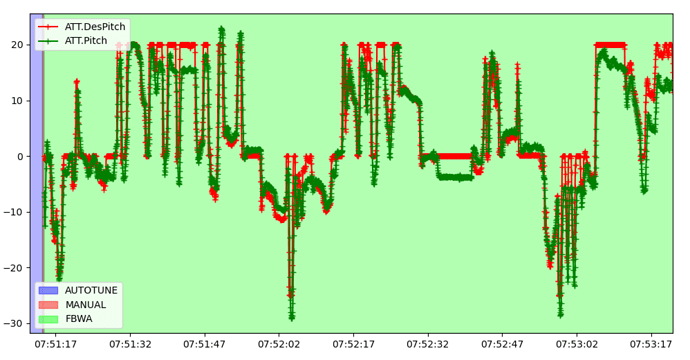 Looking at PIDP.I, it seems below 0, which is strange because the plane felt nose-heavy to me.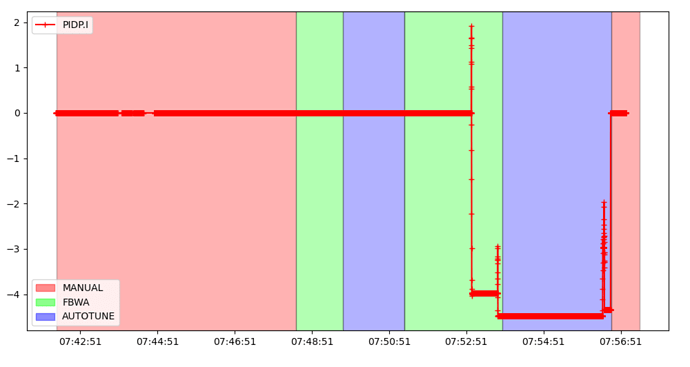 Full log: planes/2021-12-11 07-42-13.bin at main · yurigorokhov/planes · GitHub