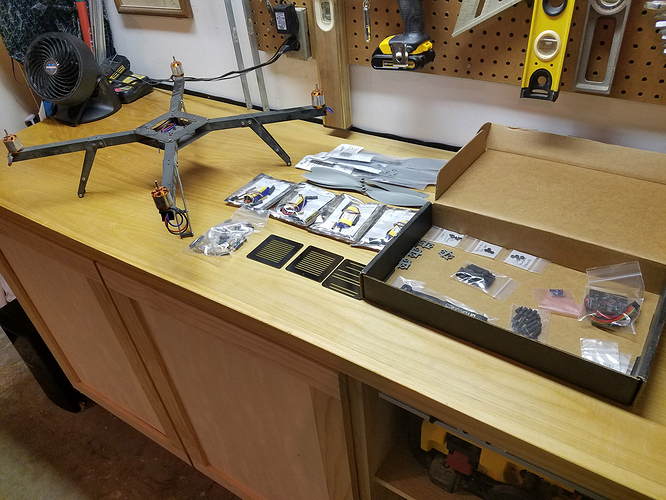 I started building this back in 2012, stopped, then dragged it with through all my military moves until now when I'm faced with either trying to figure it all out and keep going, or see if I should just try to sell the old dinosaur.
I just have the frame, motors, ESC, etc… no brains or sensors.
Is this too outdated to do anything with? Is there still documentation out there that can help me purchase full APM autopilot electronics, GPS, magnetometer, etc.?
I'd love to try, but if the world has moved on, so will I.
I apologize if this isn't the place for this post, and I appreciate any help. Have a great day.
Eric