I have detected a repeated failure. After a few minutes of flight in Auto mode, there is always a loss of height that corrects itself, even touching the ground. You can see in the graph three lost of height before the big fall to ground. Then I selected RTL to abort mission, but afert climb, it falled too fast and it crashed.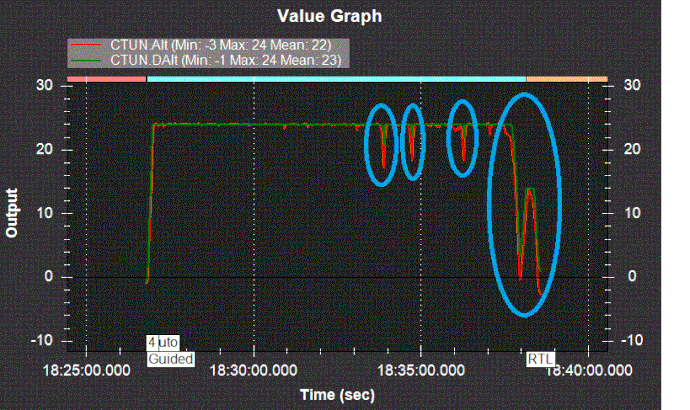 Here log file:
https://drive.google.com/file/d/1jV8h32uEWxJK2QkcSbcg5Z72faY-HVM2/view?usp=sharing
Any suggestions about this issue?
Thanks