Hi all,
my setup is as follows:
Skywalker X5 Pro V2 airframe
Arduplane v4.1.6
Matek F405 Wing
Servos, Motor, ESC from kit
As you can see in the log (link below), the altitude is very inconsistent in automatic flight modes, oscillating between 40-80m. The throttle goes up from 0-100% and back down regularly instead of remaining constant.
My assumption is that the PID tune is off, leading to these oscillations. Could that be the cause?
Link to the .bin log: WeTransfer - Send Large Files & Share Photos Online - Up to 2GB Free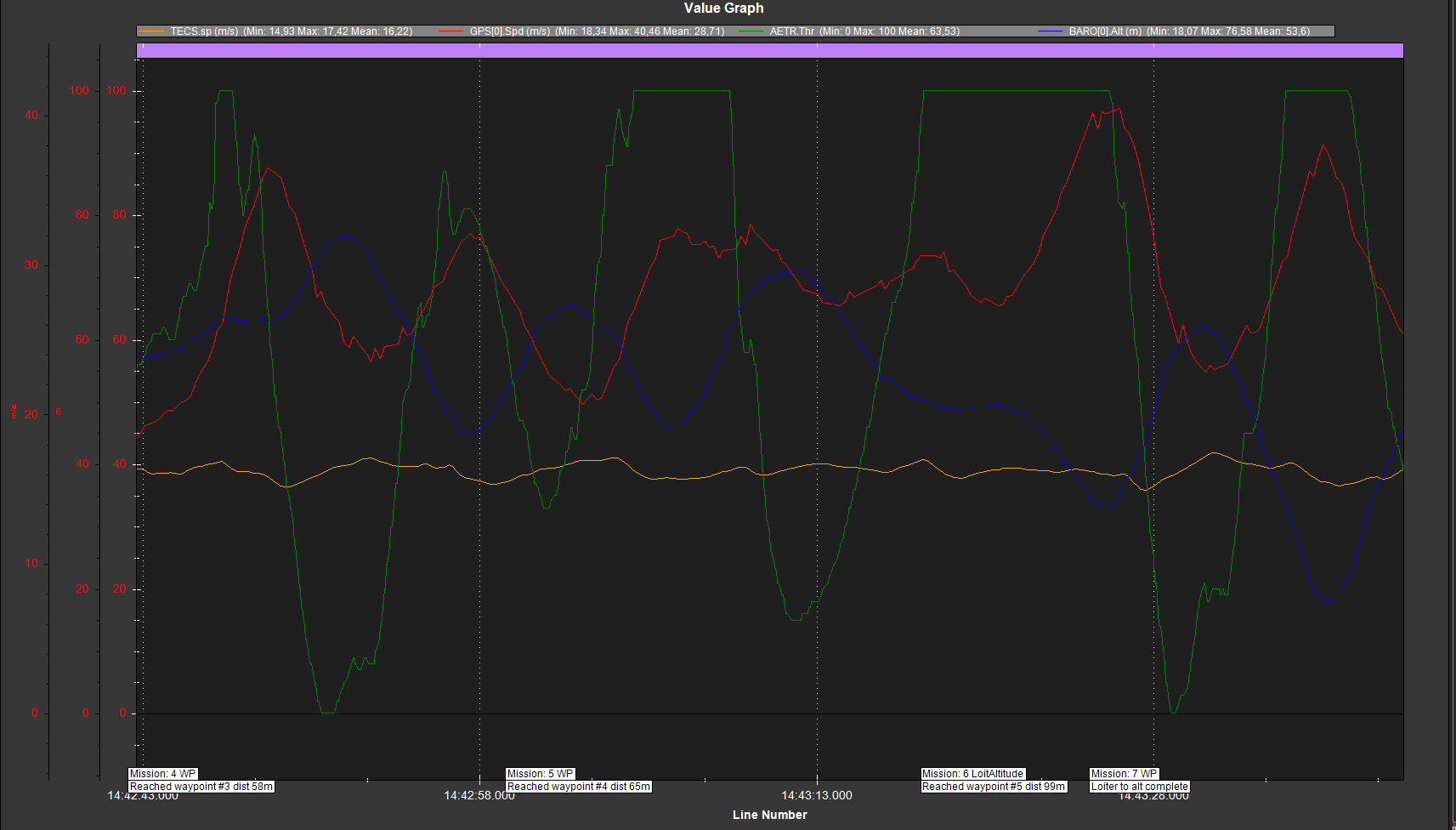 Any help would be appreciated.
Regards,
Jakob