Hello,
how can i activate Super Simple Mode with Herelink remote controller?
I´ve already setted in mission planner this: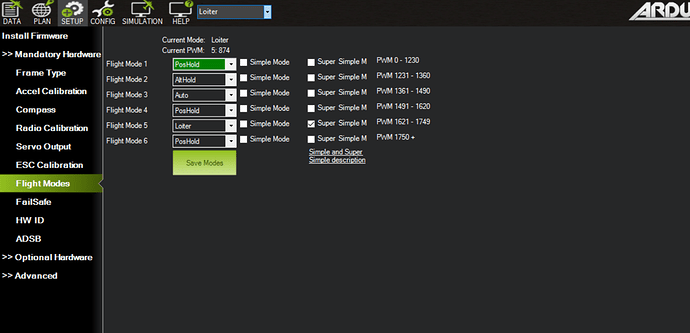 In the Solex App i had defined the Button A long click to activate the loiter mode, but i didn´t see any message that the Super Simple Mode is activated too?
But how can i activate it in HERELINK setup menue or in Mission Planner?
I´m using Solex as primary app.
Thanks in advance!