Hello.
My drone with PosHold mode oscillates its altitude.
Could you tell me how to fix this issue?
I paste log screenshot.
Log file is here.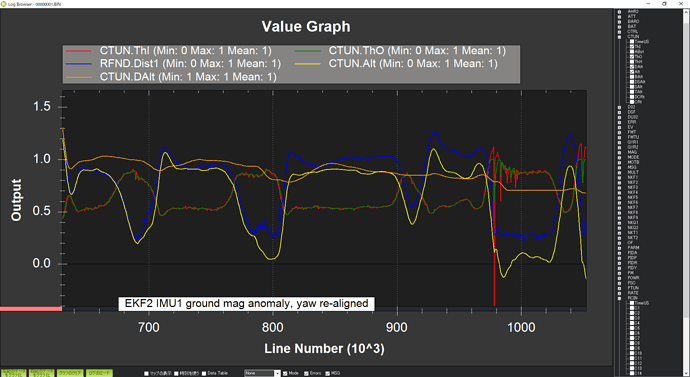 I didn't controll throttle stick while line number from 700 to 1000
My drone specs is below.
Pixhawk 2.4.8
ArduCopter 3.6.4
Quad X
PosHold mode without GPS (indoor use)
LIDAR-Lite v3 and PX4FLOW sensing support
1045 big propellers
2212 950KV motors
S500 big frame
Max 40A output BLHeli ESC
3000mAh 30-60C LiPo battery
Pixhawk, LIDAR-Lite v3 and PX4FLOW are on shock mount
1.7kg weight
Thank you.