Hello,
we are planning to mount a multirotor in a large wind tunnel. The propellers need to turn at a realistic speed for each wind speed.
Front and rear motors do turn at different speeds in forward flight, and I need to replicate this inside the windtunnel. So I need to set the PWM of each motor individually. Is there a way to do this? In Betaflight, I can set the speed of each motor in the configurator (see image) - is there something similar possible with arducopter?
It will not be possible to connect the motors to a different port on the FC. We are using the black Cube and 500 Hz PWM.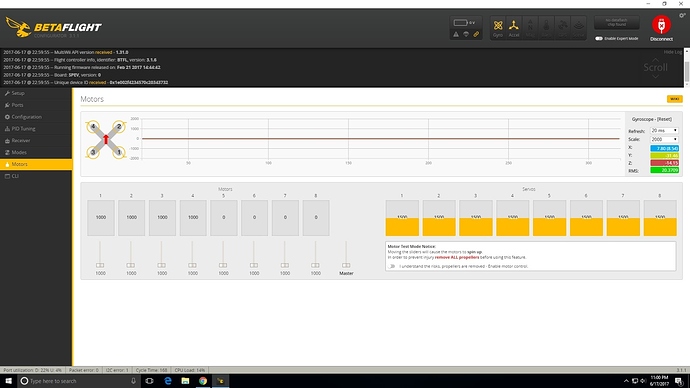 Thanks for your input!