G-d willing
Hello,
I am a new drone builder.
I purchased a new Pixhawk 4 by Holybro and flashed it with the latest ArduCopter FW.
I did the compass and radio calibration. However, when I am trying to do the ESC calibration, I cannot understand how to do it properly.
On the GPS that came with the flight controller, there is a switch. Here is the GPS unit: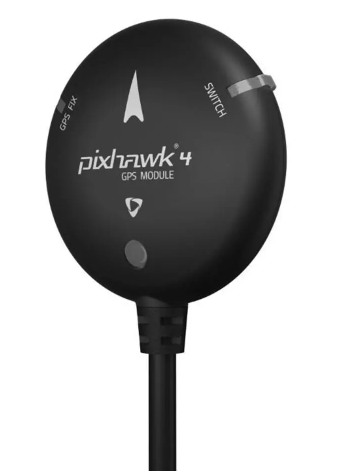 However, pressing on it does not do anything when I am in calibration mode.
There are too many beeps and the remote controller does not seem to change anything.
Does someone know anything about the ESC calibration process with the Pixhawk 4.
Thanks,