I am trying to build ArduCopter for px4-v2 using qtcreator IDE(v5.8.0) on Ubuntu 14.04 per description here http://ardupilot.org/dev/docs/building-px4-with-qtcreator.html
I was able to build from the root as make all however building from ArduCopter directory give me errors.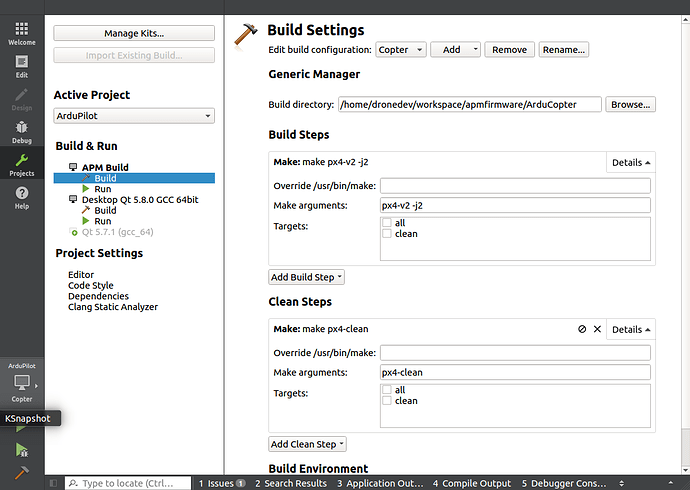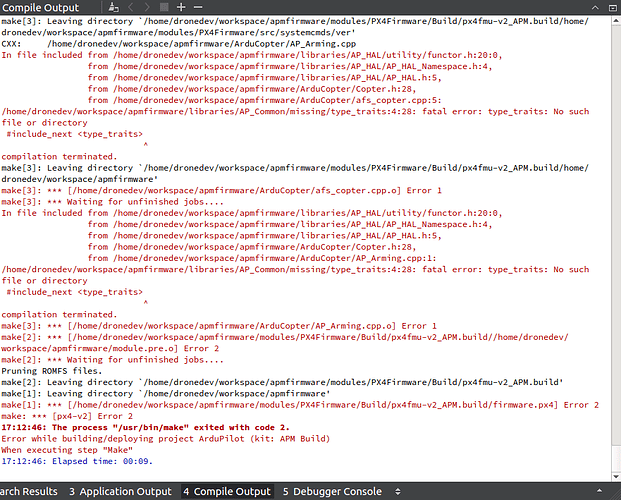 It looks like the folder has to be in the root folder but when I change the build directory to root, I got there is no rule to make px4-v2.
What am I doing wrong? Any success on building with qt creator?