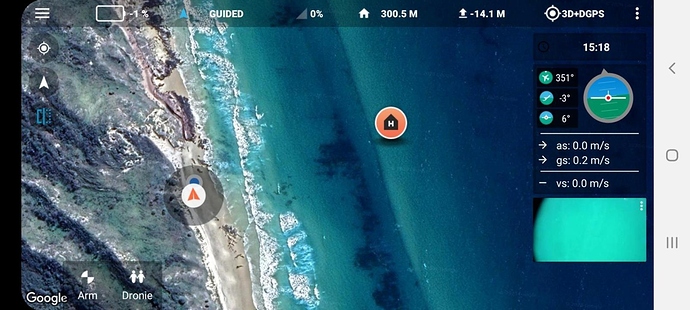 Hi all
Can anyone explain how using Pix4, the home position got reset to the point at which Rtl was initiated by pilot?
See Pic how Home position is in water but launch position was over land?
Any ideas what would cause this to happen?
Im still waiting for the log file.
Thx.
Gary