Whenever I arm my copter, I get a high initial perceived velocity, typically around 1.2 m/s. The value quickly decays to the true velocity after a few seconds. I am using a vision system, but it is not reporting any position changes during this time.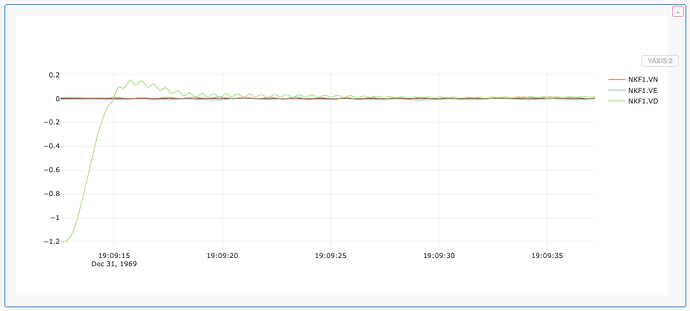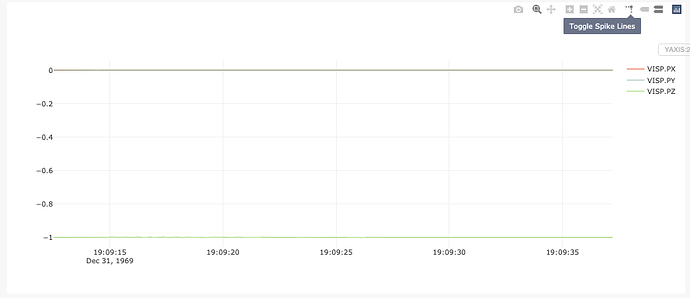 Here is a plot of the vision position message z position sent to the drone:

Attached are two logs where the issue is present.
https://drive.google.com/file/d/1q8Z06WKhxmLaEZnKYLeKcKPjuzxfZUYX/view?usp=sharing
https://drive.google.com/file/d/1ESa3JbOSO_7WbIYhSILS8DrT7PEeOxt9/view?usp=sharing