I keep getting relatively high compass offset values with a standard carrier board, Cube black, and ~6" compass pedestal.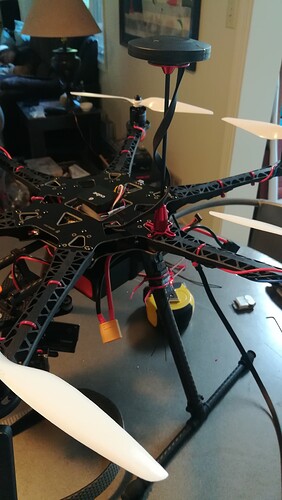 IMG_20190504_171422.jpg2240×3968 1.45 MB

I tried calibrating at home in my house and thought i might be getting some interference from my house wiring or even my steel table, but I just tried going out to a nearby soccer field with nothing within >100' and only saw marginally better results.
I tried looking in the arducopter documentation, but I cant seem to determine which compass is #1, #2and #3.
I am 90% positive that compass #1 is automatically the external compass; but I am wondering how the offsets could be be so much higher for an external compass than the other two (which I assume are internals) especially considering how high off the frame it is mounted.
Are these numbers typical? They seem high to me. Am I missing something? Do I need to make a grounded shield underneath my HERE2?