Hello all,
I have been using AC since 2.8, and tuning was never a problem for me. Now I built a 5Kg asymmetric ( v frame) X8 and things aren't going very smoothly…
First of all here's a picture of the X8 :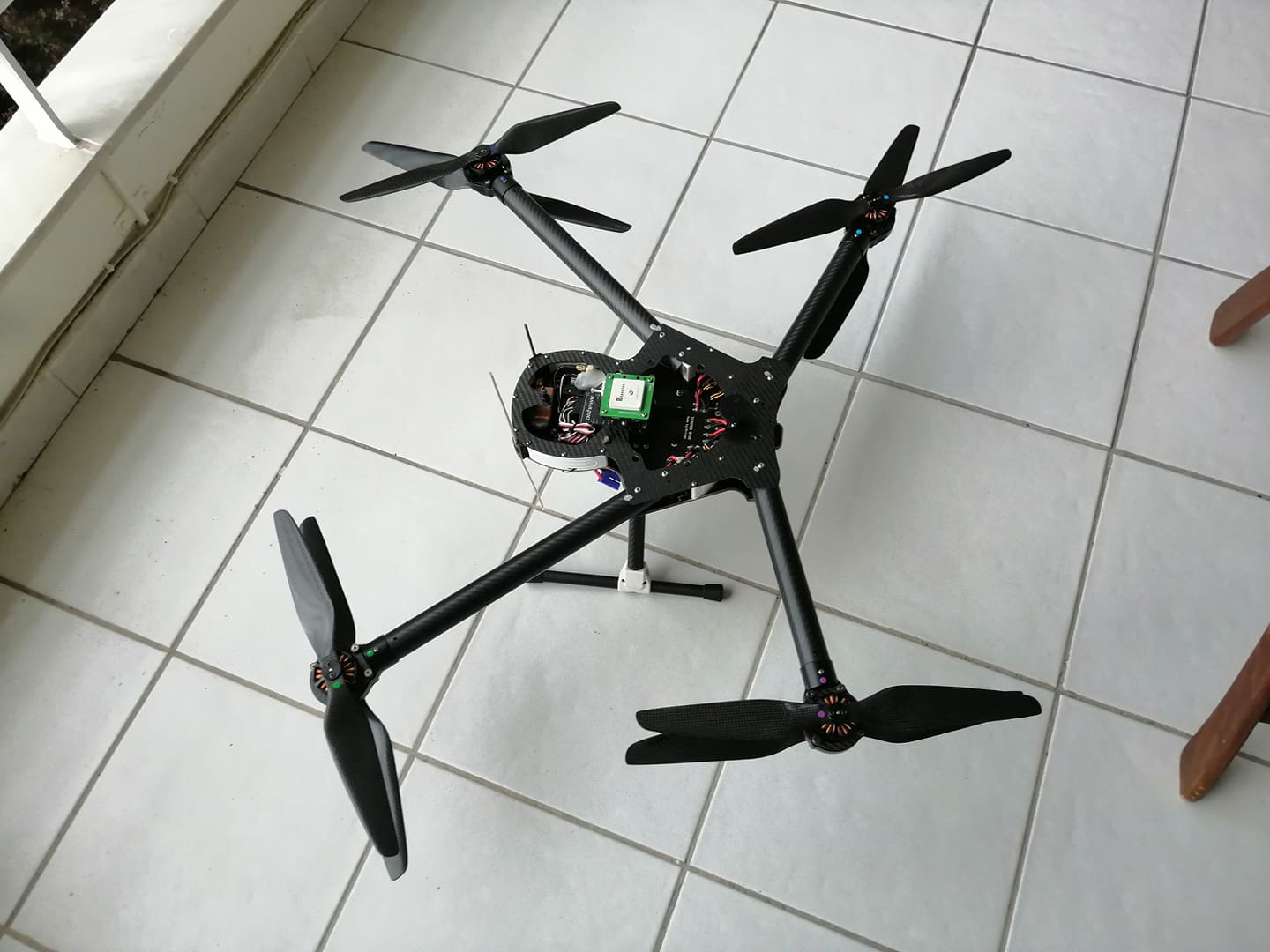 My problem is the following. Although the ROLL axis can be tuned nicely, pitch is a whole different story.
No matter how high I go on PIDS I can easily pitch the copter forward with my hands (yes i live dangerously) and it generally doesn't resit much. It is much harder to tilt backwards though. My thinking is that this has to do with the asymmetry of the frame, and the extra leverage that the back engines have. (maybe?)
If I set my PIDS (P in particular) any higher I start having oscillations, but still resistance to forward tilt is minimal.
I have set the filters to 10hz as suggested in the documentation, and have tried auto tuning with AUTOTUNE_AGGR set to 0.1.
I have also tried tuning it manually which provided slightly better better results, but still Pitch is too loose.
Here's the best PID's I've managed so far, pitch still being very loose (I term was 0 for tuning, later value was 0,0190) :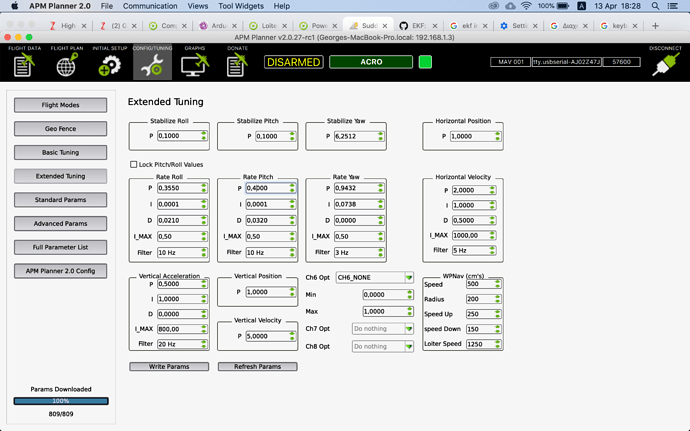 At this point I feel at loss,with no more ideas to try out, so any feedback would be greatly appreciated

Thank you