While reading the documentation I found that the layout of the motors is different from that of a traditional quadcopter, mainly the direction of rotation.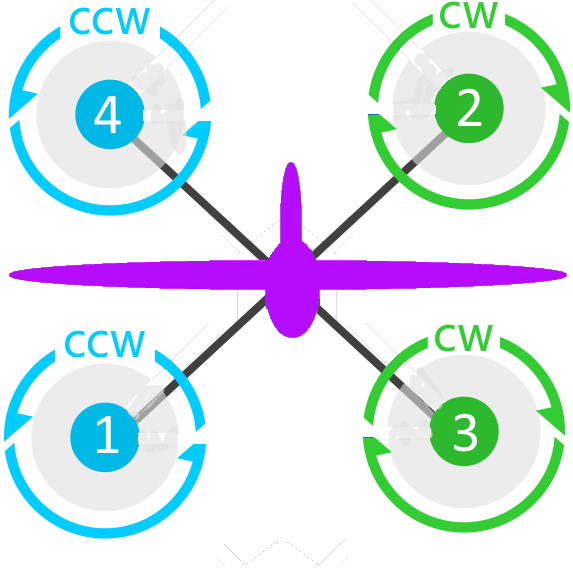 The picture shows that the two motors on the same side of the wing rotate in the same direction. In the case of the aircraft without ailerons, does it mean that if there is a slight error in the weight of the wings on both sides, the aircraft will keep rotating in the hovering state? Traditional multi-rotor aircraft should have the same direction as the optional motors on the diagonal.
I don't know if the developers did it on purpose.
What are the disadvantages if the motors rotate in the same direction in the diagonal? in this structure.
I didn't want to understand