Dear community,
I purchased a Reach M+ few months ago and integrated it with Pixhawk 1 to navigate a rover along a grid of waypoints. The electronic connection is shown in the image below: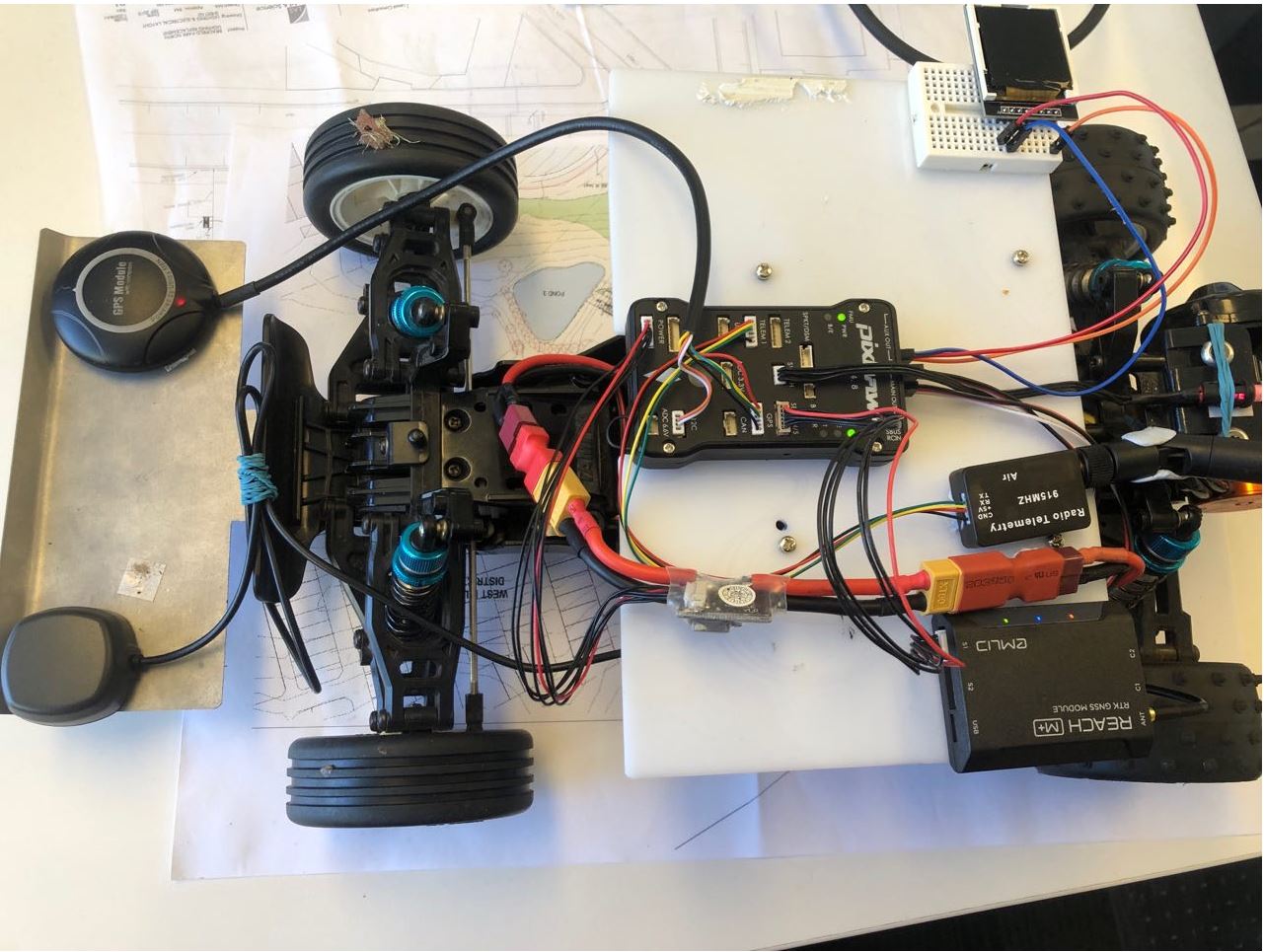 Apart from Reach M+, I also used another GPS+compass component since an external compass is required and there is no integrated compass in Reach M+.
I used the NTRIP configuration for RTK navigation. The laptop with Internet connection receives the correction signal from NTRIP station via Mission Planner, and then transmit the correction signal to Reach M+ through RFD900 telemetry units.
At the beginning of driving, the RTK connection can be achieved. But after driving along a few waypoints, the GPS signal from Reach M+ was suddenly lost (three indication lights were still solid) and only the GPS+Compass unit was still functioning. When the signal from Reach M+ is lost, RTK status also disappeared on Mission Planner.
This is the link of the dataflash files for Mission Planner:
https://drive.google.com/open?id=1HjVBp0gph3UQcIx0sZmTMO-SDPBmu-Sp
By reading the dataflash file, I noticed the second GPS statues(Reach M+) suddenly drops while the vehicle was driving.
Can anyone help with solving this issue ?
Best regards,
Mirko