Testing some autonomous missions this week I experienced a GPS glitch which caused the aircraft to have a massive position offset (actual location vs location the GPS thought it was).
LOG: https://www.dropbox.com/s/g7t6j19y0djhfky/Hexa%20GPS%20Glitch%20Log.bin?dl=0
Copter V3.6.8
Cube Black
Ublox ZED F9P. Using RTK with RTCM update messages obtained from Leica over 4G.
I am trying to work out from the logs what has caused this. So far I can see nothing that would explain what caused the glitch. Need to understand if this is a one in a hundred occurrence or if there is something else going on here.
The track map clearly shows where things go wrong. The aircraft continues to fly the mission shape but thinks its 100 meters away from where it really is, it then begins to drift and loose altitude before I flip it into loiter and manually fly it home.

The glitch starts when for a split second there appear to be zero sats.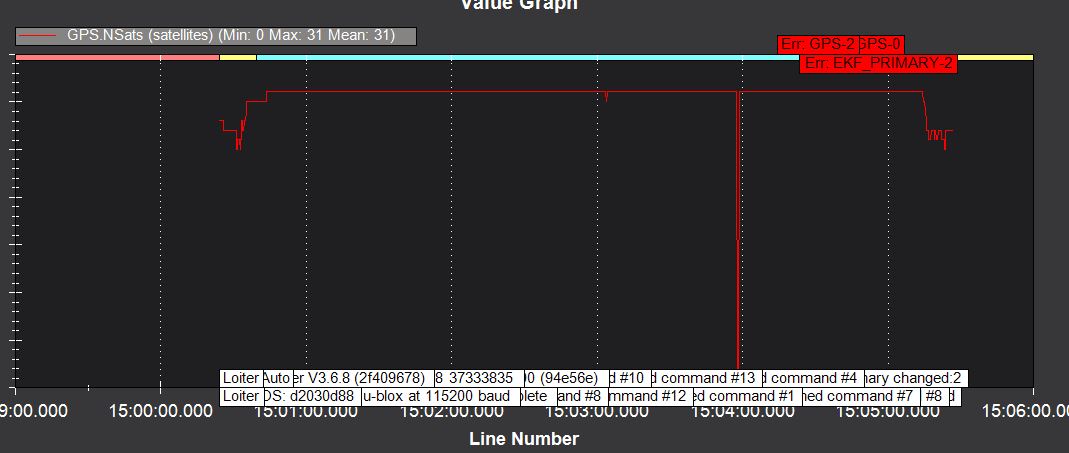 Can anyone see anything in the log file that might explain what caused this?