This isn't directly Ardupilot related but I thought people here would have good experience and ideas related to interfaces for controlling pretty much anything that moves

Currently, I'm controlling a 2-wheel robot with a super simple web-based interface that I can access via my phone - I just move my finger around on a gray square to control the two separate motors. However, the experience isn't great.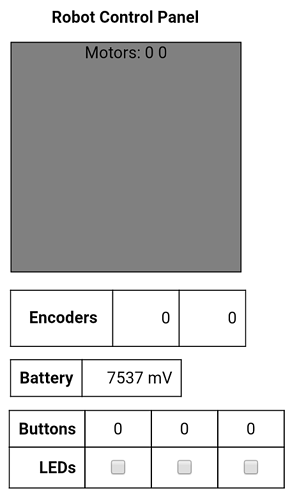 So if my finger is in the upper left then the left motor is full forward etc. The code behind this is very simple but it's actually not a great way to control the robot. So I'm looking for alternative ideas and suggestions?
The main issue is that it tends to spin around wildly - like a cheap remote control toy. You're going full left one second and then you're spinning full right when all you really wanted to do was correct the left spin and move forward.
A fix for this I guess would be to introduce some kind of expo element to moving left and right, i.e. movements near the center wouldn't result in such dramatic changes as currently.
But maybe there are altogether better alternative designs for controlling the robot? Maybe a good source of ideas would be the controls used in racing games on phones.
So if you've got any cool ideas or simple tweaks that would improve the driving experience I'd really appreciate your input.
Thanks

By the way, this is the kind of robot I'm controlling: