Not all ESCs transmit data to the flight controller.
When arming, all 4 motors are spinning, but the quad is not adequate and I noticed that these RPM value do not come to the flight controller.
ESC: 4 in 1 BLHeli_S with firmware from Bluejay
FC: MatekH743
Firmware: Ardupilot Copter MatekH743-bdshot 4.2.3
Through testing the motors in the Mission Planner I made sure that the motors were spinning in the correct direction and positioned correctly.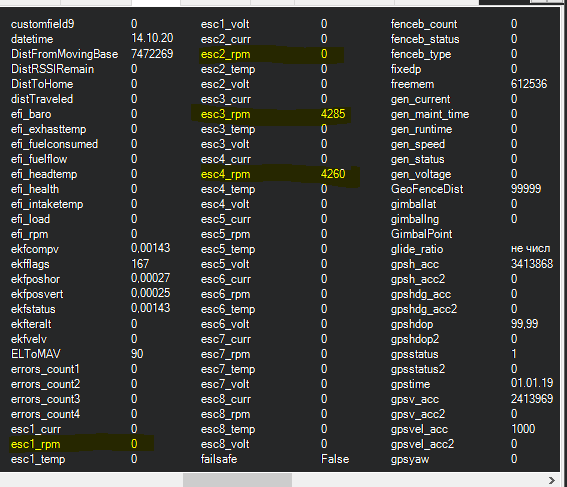 Why are the rpm readings not displayed, should they be?
SERVO_BLH_BDMASK 15
MOT_PWM_TYPE 5
SERVO_DSHOT_RATE 0
SERVO_DSHOT_ESC 2