Hello!
Please, help me to find the reason of my crash. Hexacopter DJI S900. Pixhack V3 with AC 3.6.5
It was second fly. First time it was ok, but Gyros inconsistent message appeared few times.
I swiched IMU Pre-arm check off and made another flight in several days.
Second fly was ok at first, but than I turned copter around and tried to go Loiter mode. After it has made hard movement in roll axis and after second made a flip and turning around pitch axis went to the ground.
Some screenshots.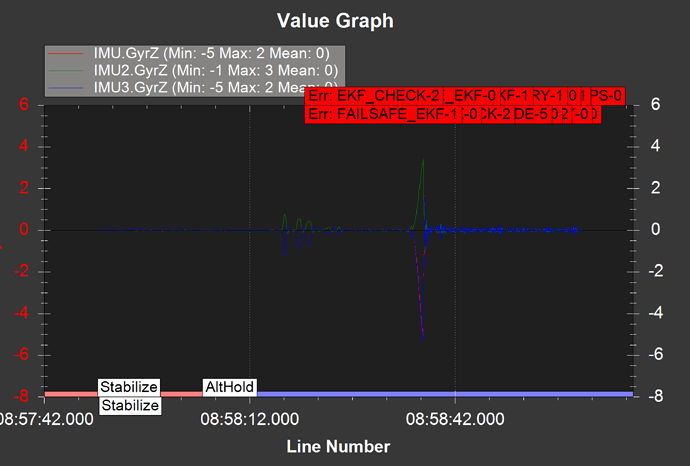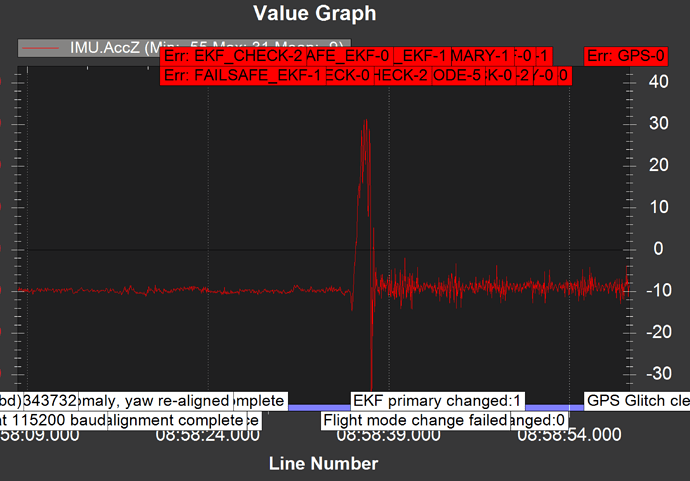 Is it normal to have Gyros data like that?
Data flash log:
Please, advise, do I need to change flight controller because of gyros?