Hello,
we are currently converting our project (formerly on KK2.1.5 platform) to Arduplane (on a pixhawk 1M) and are experiencing some difficulties here.
After reading up a lot on this helpful forum I decided to give it a shot and write my first forum thread…

So far the setup ist quite straigth forward as follows comprising of these desired Functions:
During hover flight yaw control should be controlled via differential rotor tilt, ascent/descent via synchronous thrust, roll via differential thrust, longitudinal motion (forward/backwards) via synchronous tilt of the rotors and finally but IMPORTANTLY the pitch axis should be automatically maintained level via a thruster-rotor in the back that can turn both directions (so there is no pitch tilt of the airframe necessary for longitudinal motion/position hold). Center of Gravity located symmetrically between front (tilting) rotors.
After transitioning into horizontal flight we would like to control the plane via conventional aileron, elevator and differential thrust for yaw control – with an option to experiment with differential rotor tilt to replace/assist ailerons.
Please see attached schematic: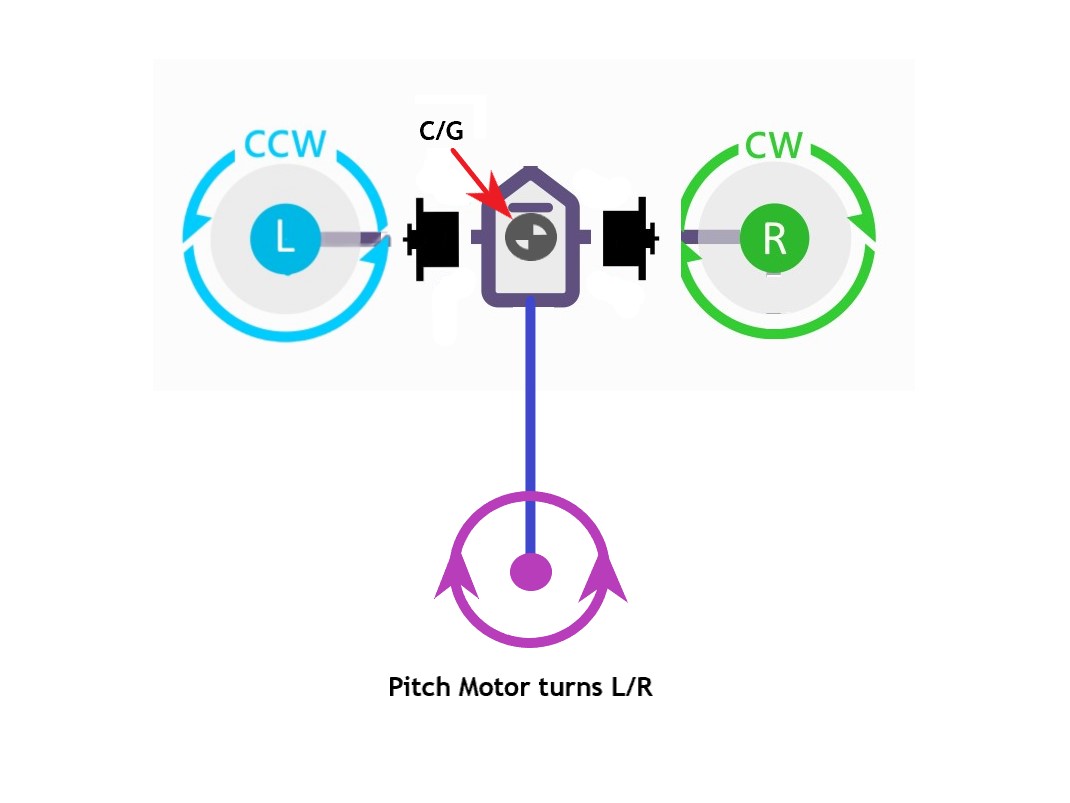 Questions:
Is it possible to configure the current firmware for such a setup?
If code-tweaking is necessary, who would I have to turn to?
Thank you for helping us setting this up! Any help appreciated!