Hey,
I have an issue with my drone every time I am switching from Alt hold to stabilise at the start of the flight the drone "jumps" into the air
Later in the flight this doesn't seem to be an issue.
I think the issue is that the CTUN.ThO keep raising even though the drone is keeping the same altitude and the drone learns (MOT_HOVER_LEARN is set to 2) the thrust hover of the end of the flight.
I thought that the Throttle output is RPM command but this is apparently not the case. Is there somethin' wrong with my setup / calibrations?
I'm using DSHOT for my ESC commands.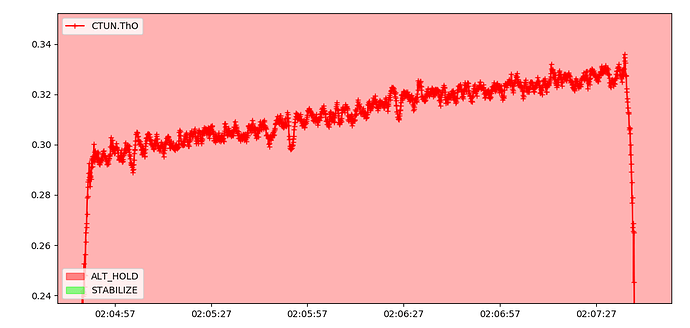 Any help would be appreciated
Thanks,
Naty