Hi guys,
When doing research about why people still prefer using Lipo instead of Lion in copters, I have found something relating to "voltage response" of the battery pack. Generally, it represents how fast the dynamic system in copter reacts when using specific battery.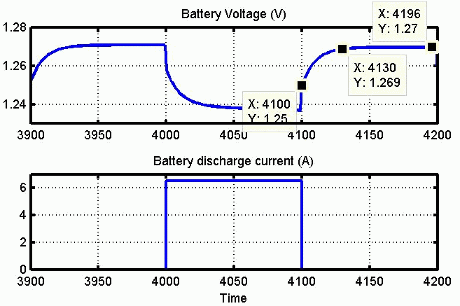 People always state that "in multicopters, lipo is faster and more suitable to use instead of lion" but I have not found the satisfied answers. In fact, compare to lipo, we can pack a lion package that has more power density and even lighter which it offers the same discharge current.
If someone has realized the same issue or have experiented the difference in response time between lipo and lion, please advise.
Thanks in advance.