Yesterday ,I want to test follow mode ,and I find follow wiki page,the page show that follow mode have some parameters I should be set . My QUADROTOR firmware version is AC3.6.2 ,and my MissionPlanner version is 1.3.59 ,in my MissionPlanner's Full Parameters List ,I don't find follow mode parameters.

But strangely ,I connected my HeilCopter which firmware version is the same 3.6.2 with the same MissionPlanner,I surprised find there were follow mode parameters from Full Parameters List.

I also do not find previous firmware such as AC 3.6.0 3.6.2 , and I can't download the previous version of firmware to test if my firmware version lead to I do not find these follow mode parameters.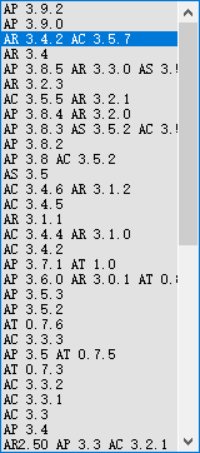 Has anyone met this problem like me?
@rmackay9
@zhangsir