I updated MP to the latest 1.3.75, and I've updated Ubuntu to 21.04. (Yeah, two updates at once… I should know better)
When I tried to plan a mission, rather than displaying yellow lines from one WP to the next, it creates a yellow rectangle using the two WP as corners. In the image you can see there are only three waypoints and a home point. But the yellow box makes it unusable.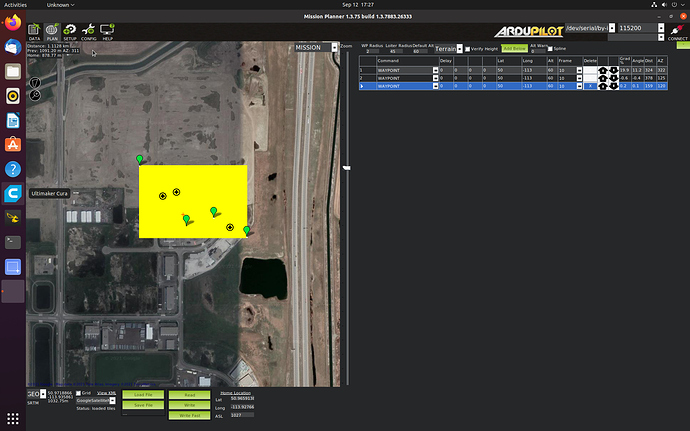 I have my ADS-B feed on the data page, and if I check the info on a plane nearby, rather than a light blue line between the plane icon and the text box, there is a blue square.
Any suggestions or ideas?