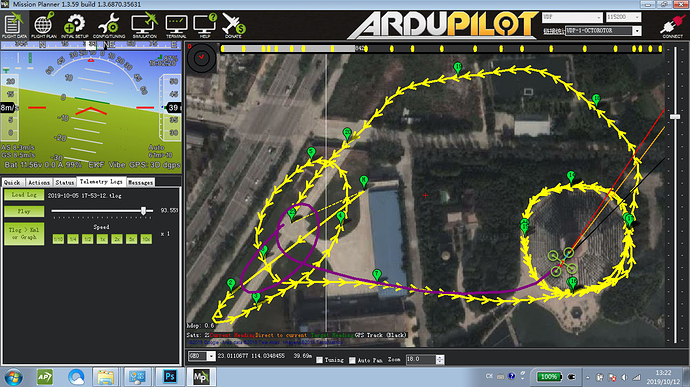 This is the telemetry log :
telemetry log
This is the SD card log
hit the tower
I want to know why? The hdop was 0.6!
The actual flight path of purple was far from the yellow??? and it crashed into the tower in the center of the yellow circle. Sorry for my poor English.
Thanks you all!