Hello to everyone,
Firstly, some information of my plane:
Stall speed is 9.38 m/s.
Firmware Version ArduPlane 3.9.11
Data Flash Log of Flight is below:
https://drive.google.com/file/d/1Wuub3mo3H1lzdBmuamQayHLwnGdf6mFY/view?usp=sharing
For 3 D visualization, I used https://plot.ardupilot.org/#/. You can upload telemetry log and flash log to here.
Some important settings on plane:
TRIM_ARSPD_CM,1200
ARSPD_FBW_MAX,22
ARSPD_FBW_MIN,9
ARSPD_TYPE,0
LIM_PITCH_MAX,2500
LIM_PITCH_MIN,-2500
LIM_ROLL_CD,4000
TRIM_THROTTLE,40
STALL_PREVENTION,1
TECS_SYNAIRSPEED,1
Flight Plan :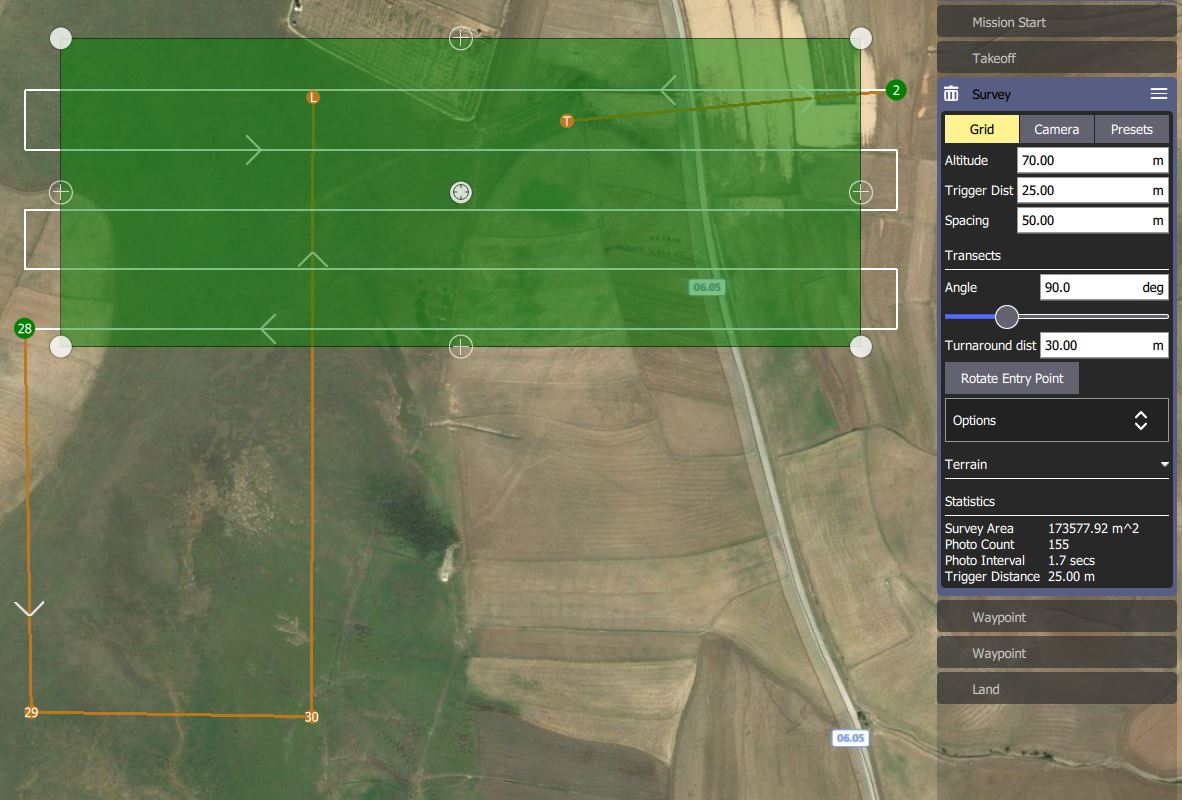 Altitude of the takeoff wp is 70m. Altitudes of last two wps before the land are 50m and 40m.
When I examine the logs, I see that just before turns, tail acts as shown in the image. I think this is not normal.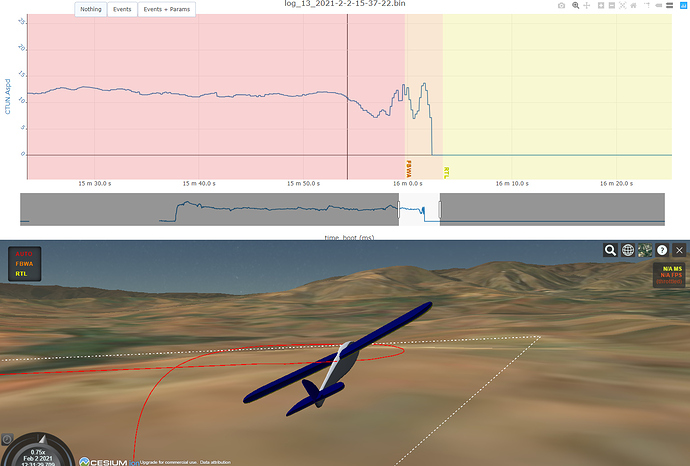 In the last turn of Survey WP(28. wps in the flight plan), the plane crashed.
My guesses:
It may have been stalled.(But I do not know why?)
Wps altitudes are different between last survey wp(28) and next also airspeed is so close the stall speed. Plane both tries to turn and decrease own altitude, can this cause stall?
The problem may be caused by parameters
Can you help me understand the weird behavior of tail and why might my plane crashed?
Thanks.