This is another ROI loss providing a better clue for the ROI lost problem: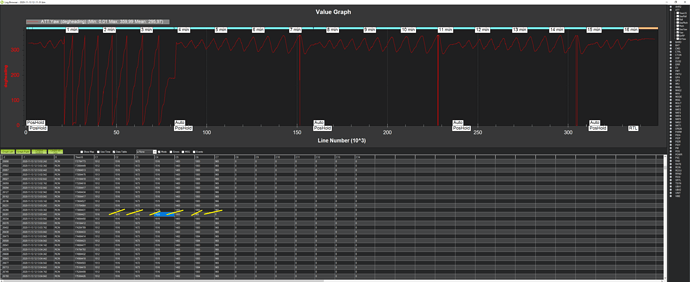 so really what happens is a
channel shift
: pulse width values appear shifted one place to the left. C1 is lost, C4 gets C5, and ROI is lost.
Controller is a Holybro Mini Pix on a QuadX. Reported above was a Pix Racer on Tradheli, where pulse width values appear shifted two (once) and three (twice) places to the left: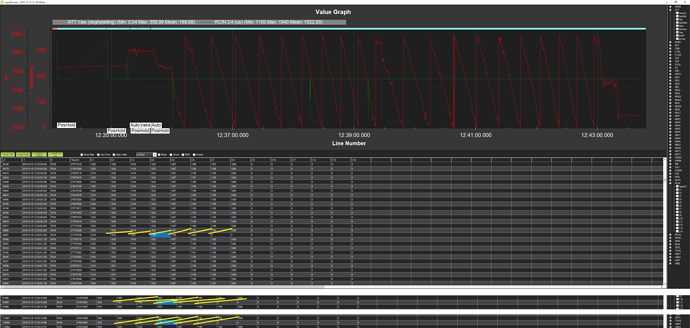 Common to all pulse width shifts:
·different controllers, but all without IOMCU,
·different receivers, but all were FrSky TFR4-B,
so it is not clear where the problem is located.
Note that pulse shift could occur in any situation; here it is noted since these are missions with ROI. A simple way to check could be:
·Choose a long log.
·Open it with MP.
·Filter on RCIN.
·Export Visible to .csv.
·Open .csv as a spreadsheet and order rows on last used channel column, ascending.
·Check if value is 0 on first row last channel.
·If so, check this row on .log log.