Downloaded to test this commit: "https://github.com/ArduPilot/ardupilot/pull/13768", as well as many other changes to the altitude hold behaviour in GUIDED mode.
PS, I controlled this using raw attitude setpoints.
This is a flight log from before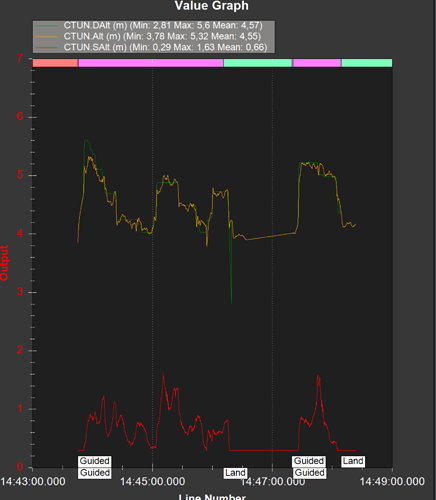 and after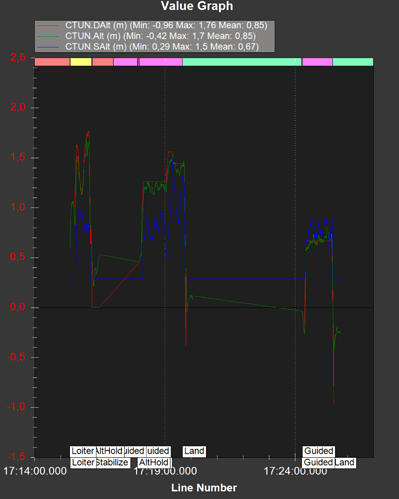 Unfortunately, it seems like my AGL altitude is still not being used as the primary source like it was in loiter. Is this perhaps because I did not take off using the take-off command?
Also, the ground itself is not flat, but I really would like to fly at a consistent 1m above ground level as in Loiter/Alt Hold. In Guided_NoGPS, the altitude hold behaves much more like Alt Hold mode when given the same attitude setpoints.