Hi everyone!
Been using mission planner for a few works now and its awesome (was a ex dji ground station user lol)!
My only 'problem' is that the drone wont keep the speed that i put in the survey grid option (in this case 35km/h = 9.5 m/s), but in the field the drone wont go even close to that speed, was always between 5ms to 7ms.
Already change the value in the WPNAV_SPEED to 10m/s, but the results are the same.
Is there any trick to get the drone fly in a more constant speed? at least near the 9m/s.
Another thing, see attach, the ''use speed for this mission'' in survey window what it really do?
i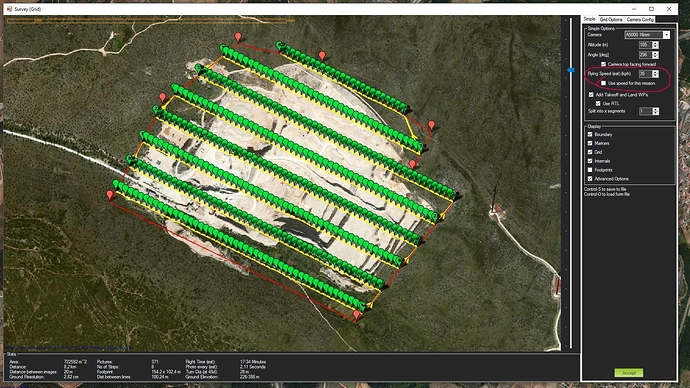 Thank you!