Hi!
I have severals problems with my compass calibration:
I'm using an Erle-Brain 2 (hexa frame)
APM version: APM:Copter V3.4-dev (c102da5)
GCS: APM Planner v2.0.24 and Mission Planner 1.3.56 build
1- I can't upgrade my device with the proposed firmware (V3.5.5) because my Autopilot isn't be identified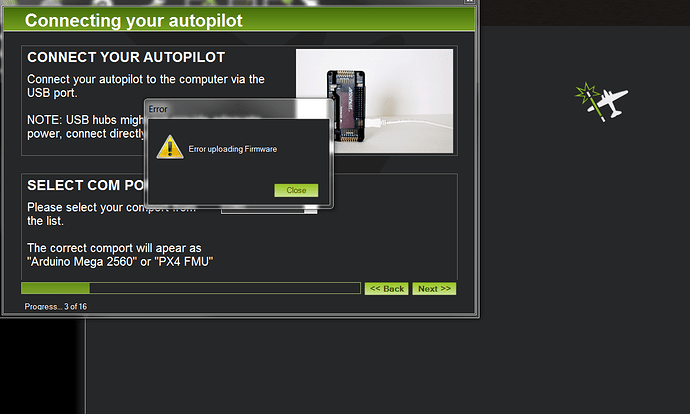 2- I can't make a good compass calibration and I don't understand why. I've tried with APM Planner and Mission Planner and there were the same issues: I still have an "error compass variance" even if I disable the compass2, values are too different.
Is anyone have a solution?
Thanks
Best Regards