Hi guys!
I am currently setting up my hexacopter and I am somehow not able to choose what to do with my channel 7 and 8 switches. I'd like to deploy my landing gear with ch7 and activate autotune with ch8.
on my little test-quadcopter everything worked fine. However since I reinstalled arducopter I just cant change these two parameters: I cannot click on it.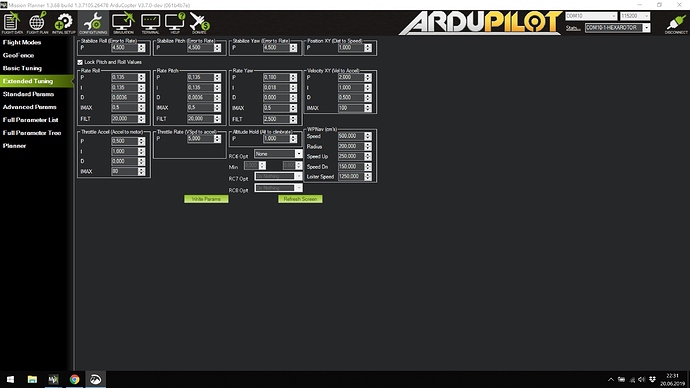 I calibrated the switches properly in the radio calibration. They work fine there.
Any ideas?